Dental implants in chennai
Conventional Two stage implants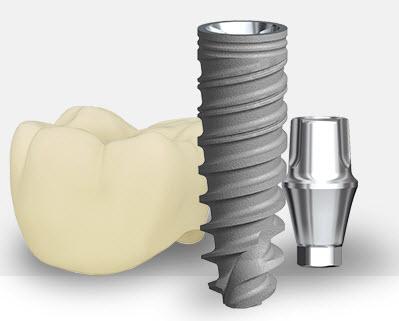 Conventional Implants are those implants which are made traditionally from Titanium alloy and are used classically in Dentistry by following the Branemark Protocol of Osseointegration.They are very safe and used either for immediate placement and immediate teeth or delayed placement in a healed bone situation and delayed teeth placement is given for functional loading.They are highly depend upon the surface texture of the implants,the design pattern and the diameter and length.They are widely followed in all parts of the world.In Malligai Dental Chennai we strictly follow the ICOI and ISOI protocols for successful loading of Dental Implant
Basal implant treatment in chennai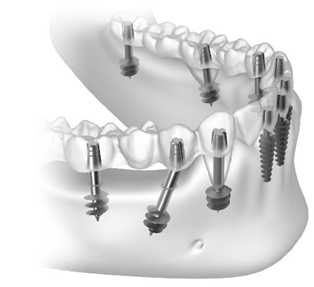 Basal Implants are special implants which are very different from the conventional implants ,they are placed specially in the basal bone (high density bone of the upper and the lower jaw).They are given in high torque situations which means they can be used immediately for fixing artificial teeth within 72 hrs.The conventional situations require some bone grafting and waiting period.The basal implants doesn't require any bone grafting,sinus lifting,spliting etc.
advantages:
1.Immediate loading
2.No bone grafting
3.key hole techniques( no big surgeries)
4.long implants and less failure chances.
Zirconia Implants in Chennai
Zirconia Implants (also called metal free dental implants) is a type of Dental Implant where the implant is made of Zirconia element which is naturally mined and it is ultra biocompatible.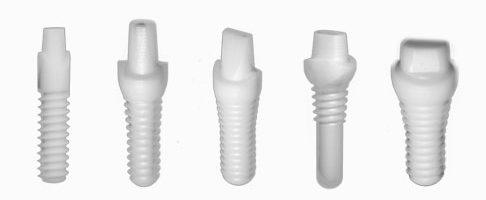 Ceramic dental implants offer better aesthetics, with an all white colour and design which closely mimics our natural teeth.
They are ultra-bio-compatible. The surrounding gum wraps around the implant just like it does for a real tooth, offering better gum health.
They contribute to a more healthier and natural smile.
All on Four Technique -Nobel Biocare Implants in Chennai.
Rapid improvement in quality of life
The All-on-4® treatment concept provides edentulous and soon-to-be edentulous patients with a fixed full-arch prosthesis on four implants on the day of surgery. This quickly leads to improved patient satisfaction – with regards to function, esthetics, sense, speech, and self-esteem.
Shorter treatment times
Two key elements significantly reduce treatment complexity, the number of surgeries, and the overall treatment time: tilting of the posterior implants avoids the need for time-consuming bone grafting procedures, while immediate loading shortens time to teeth.
Lower costs
The All-on-4® treatment concept is not only the least time-consuming treatment option, but also the least costly in comparison with conventional implant treatment modalities of the edentulous and soon-to-be edentulous jaw.
Stability even in minimum bone volume
By tilting the two posterior implants, longer implants can be used. This increases bone-to-implant contact and avoids vertical bone augmentation. In addition, the tilted implants can be anchored in better quality anterior bone, reduce cantilevers and help avoid important anatomical structures.